BMW ELV counter reset using LAUNCH X431.
How to remove code A0AA in CAS module of a BMW using the Launch scan tool?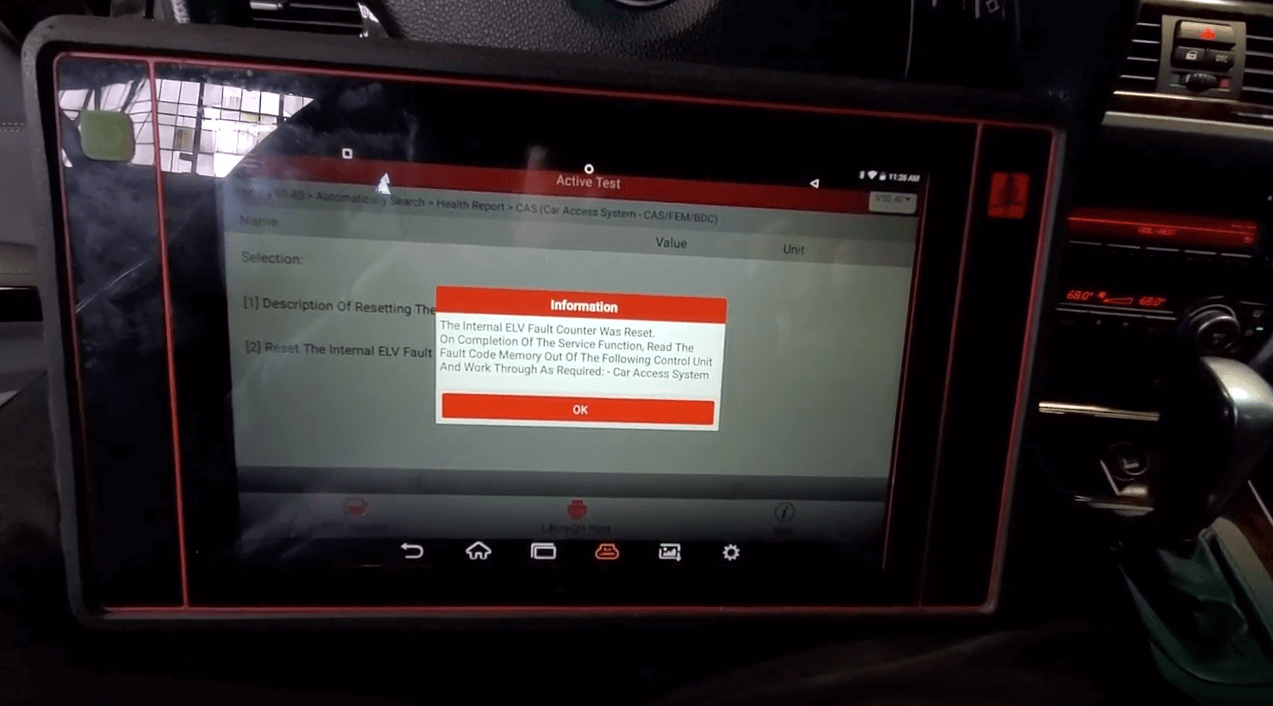 In the case this vehicle did not want to start when it got towed in and had a yellow lock symbol on the dash. The car wouldn't crank and the cluster wouldn't fully turn on. Customer had tried to start it too many times on a weak battery I think and that's probably what caused the CAS to activate the steering column lock and not let the vehicle crank.